The Arbitration Process
Understanding arbitration and its process is crucial for anyone facing a dispute. Know about Arbitration Clause & Provision. Knowing how arbitration works will help you realize what to expect. Sure, an arbitration process features similarities to standard court cases. Know about binding & nonbinding. But many of the working parts within the process are different. Know about Arbitration Clause & Provision. Let's begin by going over the basics of the arbitration process. Know how Arbitration vs litigation is a common dispute resolution?
The Standard Arbitration Process & Procedures
Unlike court cases and litigation, arbitration functions as a private process. (Mediation also does.) The disputing parties agree that one or several people can make a decision about the dispute. Do you want to know how non-binding arbitration, an award can also get enforced? That decision takes place once the arbitrators see evidence and listen to arguments. Despite its private nature, think of an arbitration process like a trial. Both parties give opening statements and then present evidence. But here is one key difference. Know what are the two types of conciliation? Arbitration concludes a lot faster than that of a court trial. Also, arbitration is not as formal for any party. Know how Arbitration vs litigation is a common dispute resolution? This means that most parties do not need to adhere to state or federal rules of evidence. Read here Federal Arbitration Act
An arbitrator will provide an award (decision) in front of each party. Know more About full scale arbitration services. This arbitration procedure takes place once a hearing finishes. Arbitration awards cannot get appealed by either party. Learn more about binding & non-binding arbitration. The only exception is when parties take part in non-binding arbitration. Through binding arbitration, every decision is final. Very narrow grounds exist for appealing a binding decision. Do you want to know how non-binding arbitration, an award can also get enforced? Read also Insurance Arbitration. Through non-binding arbitration, an award only serves as advice. It becomes final only when all parties accept it. Sometimes a party will reject a legal, non-binding award. For more info visit Binding Arbitration Definition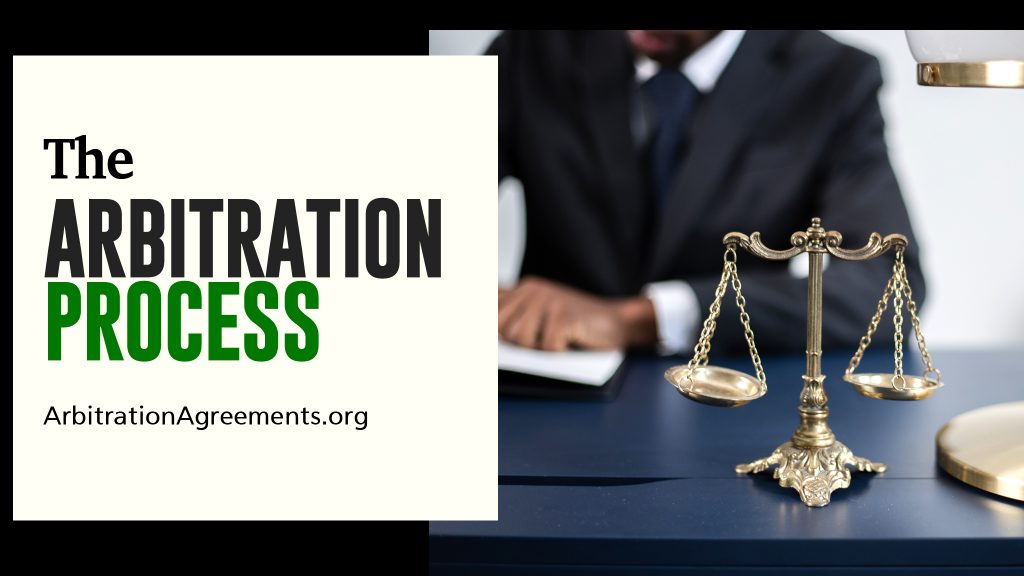 Arbitration vs Mediation
Mediation and arbitration often get confused. Mediation is another informal mechanism of ADR. A third party gets brought in to help parties settle a dispute through mediation. Mediation always serves as a voluntary process. It is never binding on any parties that take part in mediation. A mediator meets with the parties for an open discussion. However, each mediator never imposes any sort of settlement. Know what is the meaning of arbitration in law? The focus of mediation revolves around having discussions. Know about binding & nonbinding. Some of these serve as separate discussions. At the end of the process, the mediator provides an opinion. But that opinion is non-binding. Do you want to know meaning of arbitral?
What Are the Steps of Arbitration?
When it comes to arbitration, there are six main stages (listed below.) Please scroll down for more detailed steps about the standard arbitration process. Please keep reading to learn more about the basics of arbitration.
1. Initial pleadings by the parties.
2. Tribunal panel selection that goes arbitrator by arbitrator.
3. Scheduling of arbitration procedures.
4. Arbitration discovery.
5. Arbitration trial prep.
6. Final arbitration hearing.
How Long Do Arbitrations Last?
The average arbitration process lasts several months. Read here Guide To Mandatory Arbitration Process. Most of that time goes toward parties doing needed discovery. They also have to do other work to prepare for arbitration. Arbitration hearings themselves do not last long. Do you want more information about how to use arbitrate? The average hearing for arbitration lasts anywhere from a day to a little over a week. Visit Mandatory Arbitration
Who Pays an Arbitrator?
Most disputing parties split the costs 50/50 during an arbitration proceeding. Do you want to know What Is Arbitration in Law? This applies to the fee for hiring each arbitrator. It also applies to hearing room rental fees and abeyance fees. Contact us to learn more about the Arbitration Process. The majority of expenses stem from parties hiring the services of attorneys. That, of course, is not a 50/50 split. Know how to prepare for arbitration hearing?
What Is the Next Step After an Arbitration Dispute?
An arbitrator's final decision (award) serves as the "next step" of arbitration. Do you want to know What is Arbitration Law? Think of it like a jury or judge's decision in a court trial. Learn more about Arbitration Agreement Association. Once an arbitrator reaches a decision, the hearings conclude. Then, no more presentations of evidence can take place. And any more arguments get banned from the proceedings. Know are mandatory arbitration clauses legal?
How Arbitration Procedures Work: Step by Step
Let's now go step by step (and procedure by procedure) during a standard arbitration case. Do you want to know What is Arbitration Law? Know are mandatory arbitration clauses legal? Keep in mind that some disputes have unique steps that aren't covered here. If you have questions, do not hesitate to contact our organization. We can help you visualize what the arbitrator could have in mind. Know why many people and businesses prefer binding arbitration agreements?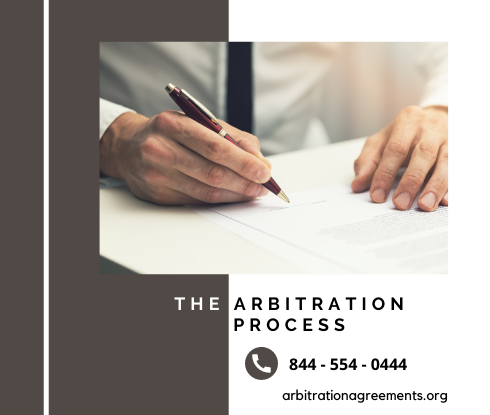 Arbitration Process Step #1: Arbitration Begins With Grievance Steps
The process of arbitration often begins with grievance steps. Learn about arbitration definition economics. This means that parties try to settle each dispute on their own, before arbitration. Do you want to know what is the difference between arbitration and mediation? The parties will hold informal hearings or meetings. For example, a workplace union might meet with managers of a company. continue reading to learn more about what a binding arbitration clause is.
Arbitration Process Step #2: Decide Which Issues Get Addressed
After grievance steps, disputing parties now understand the key issues. It's time for them to outline those issues in order of importance. Know what is a mutual agreement?
Arbitration Process Step #3: Figure Out Who Gets Covered
Disputing parties must specify the exact people that get included in the dispute. For example, a workplace union must name all specific employee groups. Learn more about arbitration & the types of arbitration. They must also state the specific employers that they believe caused damage. Are you part of a company or organization in need of interest arbitration services?
Arbitration Process Step #4: Create Parameters for Discovery
Arbitration features less of a right toward discovery than litigation. Contact us about our arbitral tribunal services. But there's enough room for discovery that both parties can present their cases. The key here is for each party to gather enough relevant information. Know why is a mandatory arbitration provision important?
Arbitration Process Step #5: Choose an Arbitrator
It's now time for the parties to select neutral arbitrators. Are you or your business considering drafting pre dispute arbitration clause? The parties can do so through arbitration provider-organizations. (Contact our firm if you need a database of neutral arbitrators.) Both parties should have access to the same information that lists potential arbitrators. Also read more about full scale arbitration services. Then, the parties can make their selections. If there's a disagreement, the parties can take part in an alternate strike method. Do you want to know what happens after the arbitration decision?
Arbitration Process Step #6: Begin the Arbitration Hearing
The arbitration hearing will now begin using standard, relaxed rules. Learn what are the advantages of arbitration over litigation? The parties will proceed with the witness testimony process. They will also present documents in front of the arbitrators. Do you want to learn more about arbitration vs mediation vs litigation? Keep in mind that strict rules of evidence do not exist in arbitration. The hearing itself is very informal compared to court trials. Parties begin the hearing by making opening arguments. Know what is final offer arbitration (FOA)? They then do cross-examinations and rebuttal testimonies. Next, they submit written briefs to the arbitrators while adhering to basic rules. Then, the parties provide closing arguments to the arbitrators. Must read arbitration fees & registration?
Arbitration Process Step #7: The Arbitration Decision
It's now time for the arbitrators to provide a final decision (award.) While doing so, most arbitrators explain the reasons behind each decision. Learn more about ADR methods? Very narrow grounds exist for arbitration decisions to get appealed. Do you have questions about our labor arbitration services? Every arbitrator must make a legal error and not a factual error. (This is according to standard US law related to the arbitrator.) Or, the arbitrator must display significant bias toward a disputing party. Read more about time tested arbitration rules?
The Arbitration Agreement
An arbitration agreement plays a major role in many disputes. It determines certain elements of each unique process of arbitration. An agreement can specify how many people serve on an arbitration tribunal. Read more about labor arbitration process? It can also note how arbitrators get selected and where a hearing will take place. Some agreements state that a future hearing must adhere to rules of an institution. Must read solving problems in the workplace. All these factors impact the time frame and costs of arbitration. The key is that each agreement keeps parties out of courts during any dispute. Know how long does arbitration take?
Are you considering signing an arbitration agreement to avoid court? If so, you're welcome to contact our firm before you make a decision. What does arbitration defined? We can direct you to expert-level arbitration and law professionals. They can help you make an informed decision about any potential dispute. Do you want to know who pays for mediation?
The Team Can Help You Find an Arbitrator & Services Near You
Do you or your business need help with the process of arbitration? If so, our arbitration professionals can assist at any moment. We help our clients solve disputes without having to use litigation. And we do so across the entire United States. We keep every arbitrator-related law in mind. This applies to all sorts of disputes. From commercial disputes to private, home disputes. All you've got to do is call our number and request to speak with an arbitration expert. Within minutes, the arbitration expert can assess your dispute-related needs. Then we can direct you to the right arbitration resource. This way, you can avoid litigation and find a resolution for your dispute ASAP. Visit Arbitration vs Litigation
Our arbitrator location services position us to find a tribunal for every client. We'll go arbitrator by arbitrator until we find one that can meet your tribunal related needs. While doing so, we'll follow the law to a tee so your claim stays protected. Even if you're already deep into arbitration, we can still help. Say that you're disagreeing with terms of an agreement. Our team can read and even edit a section of that agreement for arbitration. We'll assess how parties can proceed in a legal manner. (Without having to resolve a dispute in court.) Plus, we can double-check all legal rules that apply to your dispute. It does not matter what arbitration disputes entail. Our mission is to connect you with the arbitrator that can help you succeed.
Do You Need Access to Arbitration Resources for International Law?
If international law is a concern, our arbitration experts can assist. Sure, our main offices are in US cities like New York and Los Angeles. But that doesn't mean we can't help a party deal with international law issues. The key is for you to call us and tell us what the claimant has a problem with. We can then direct you to a series of international arbitration resources. Each one can bring you a step closer to getting your claim resolved.
We know how difficult it is to understand how international law impacts arbitration. Courts treat every respondent and claimant in a different manner during litigation. (A different law or treaties can cause some arbitration related problems.) That's why sometimes it's best to resolve international disputes through arbitration. Please call us to find out more about international arbitration solutions and Forced Arbitration .
We're ready to get to the bottom of your dispute in a legal manner. Our process for resolving international disputes is one-of-a-kind. We can even work with government organizations like FINRA to resolve disputes. Say your business has more than one dispute. In that case, our arbitration team consulting will go dispute by dispute until there's a legal resolution.
Send Us Your Questions About Finding an Arbitral Tribunal & Arbitrator
Arbitration Provision . Do you need access to an arbitral tribunal or arbitrator for your party? If so, our arbitration team is ready to provide you with any arbitral services. We can connect you to a qualified arbitral tribunal in your area. We'll go arbitrator by arbitrator until we find one that satisfies the needs of the parties. Through each arbitrator we find, we'll ask about the tribunal schedule. This way, the parties can get disputes resolved ASAP.
You need an arbitration tribunal that you can depend on. And we're ready to help you find that tribunal at any moment. We'll find the arbitrator that has the best legal qualifications. Why? So your claim can get resolved within one month or so. If you decide that you need mediation services, that's no problem either.
We help thousands of customers deal with mediation disputes each month. This applies to both commercial and home mediation disputes. Thanks to our team, arbitrations and mediation have never been easier. So, send us your questions about arbitration right now. We're ready to go arbitrator by arbitrator and get your dispute in front of a tribunal.
We're an Arbitration Organization That You Can Depend On
When it comes to resolving a dispute, you need an arbitration organization that you can trust. The last thing you want to do is waste time and money on litigation in court. Instead, you've got to get the arbitration claim of your party resolved right away. Well, our arbitration team can assist you right now so you don't need court.
No matter what arbitral process you have in mind, all it takes is a phone call. Within minutes, our arbitration professionals can suggest a new procedure. Or, we can send you a list of dispute procedure after procedure. It all depends on your legal arbitration needs. We're an arbitration organization that goes the extra mile. Our team won't rest until you find a procedure that can take care of your needs. No matter the claim, we'll find the best arbitration solution. It's that simple.
Contact Us To Learn More About the Arbitration Process
Do you have questions about arbitration? If so, do not hesitate to contact our organization. Our experts can answer your questions and provide you with the guidance that you need. We're always an email, message, or phone call away at all times. No matter the specifics of your dispute, we're ready to assist. Know what does mediation defined?