Who Pays for Mediation?
Nitin Paul Harmon
March 6, 2022, 7:31 p.m.
...
The Basics of Mediating
Mediation functions as a confidential, informal, non-binding, and flexible legal process. Learn The Difference Between Mediation and Arbitration. An impartial individual, the mediator, will help parties realize their best interests. This way, parties can make fast and practical legal decisions that resolve disputes. Learn How Long Does Arbitration Take?
Do not think of a mediator as a courtroom judge or even an arbitrator. Why? Because judges and arbitrators have the legal power to make binding decisions. Know Labor Arbitration Process. Mediators never make any decisions on behalf of parties. Instead, mediators help all involved parties communicate better. This way, they can explore practical and legal settlement options. Know Advantages of Arbitration Clause. As a result, parties can achieve an acceptable solution that ends a dispute. Again, your mediator will not decide the outcome of the dispute. He or she will help all parties communicate in a healthy manner. This leads to one of the key advantages of mediation. Parties maintain total control over the outcome of all types of legal disputes. Learn more about Employment Arbitration Rules & Procedures.
Why Mediate Your Dispute?
There are many benefits and advantages of mediation. Do you have questions about our labor arbitration services? First, mediation is a confidential and voluntary process. All information revealed or discussed in mediation will stay in mediation. Know what is a Mutual Agreement. Another benefit is that mediation is judgment-free. Mediators will never judge you, your party, or your case. In fact, they will not even provide legal advice to a party. Do you want to know about Time Tested Arbitration Rules?
Another major advantage of mediating a dispute is that it can save you time and money. Know about Arbitration Fees & Registration. It takes years for many parties to resolve even simple disputes in court litigation. That is never the case with mediation. Since mediation is so fast, the time frame reduces the costs for all parties. Plus, mediation has a reputation for lessening hostility and conflict. Know about Arbitration Fees & Registration. Meanwhile, court trials often escalate negativity between parties. Almost all parties walk away from mediation feeling satisfied. Why do they have such high satisfaction? Because they had the opportunity to express concerns and interests. Not to mention, parties do not have to pay much money at the end of mediation. Know what is a Mutual Agreement.
What Types of Cases Are Best for Mediations?
Point blank: mediation is best for almost any type of legal dispute or disagreement. It is also ideal when parties have a relationship worth preserving. Learn more about Mandatory Binding Arbitration. That's because court litigation often leads to a lot of hostility and hurt feelings. Meanwhile, mediation keeps parties relaxed and calm while negotiating. Do you want to know What is the Difference Between Arbitration and Mediation?
Our association witnesses all types of parties benefit through mediation. From disputing neighbors to family members to business partners. Learn Meaning of Arbitration in Law. No matter the subject matter or industry related to a dispute, mediation can help. That's why it's becoming a very popular alternative dispute resolution process. Read more about Principles & Basics of Arbitration. Mediation is also great when parties realize their emotions are blocking a resolution. Effective mediators will listen to parties and try to boost communication. To summarize, mediation is effective for all types of parties and disputes. Know how to Prepare for Arbitration Hearing.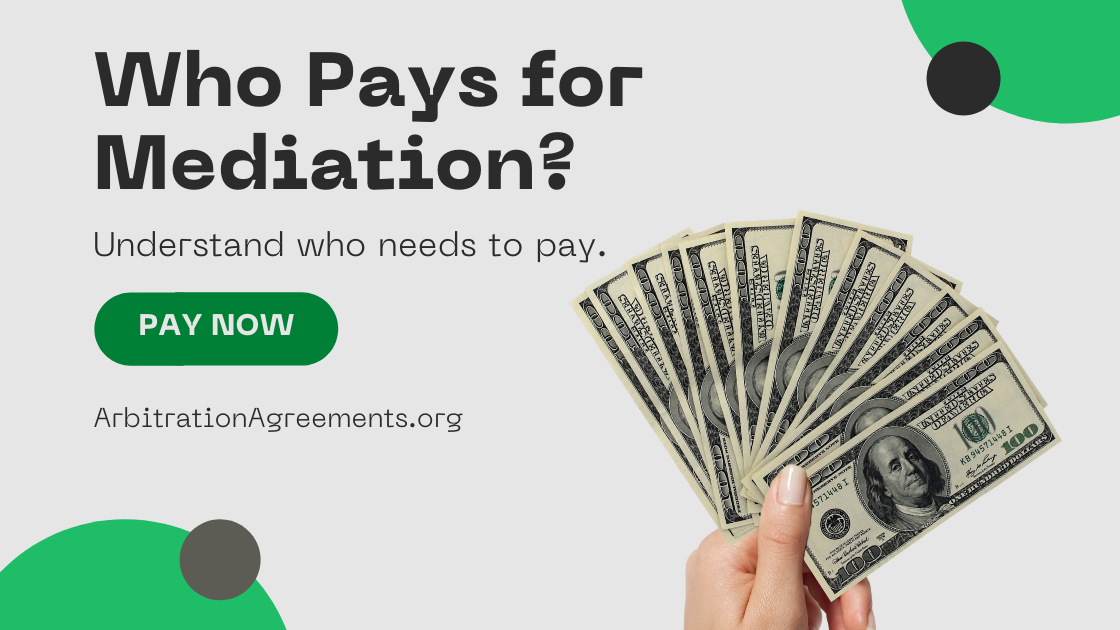 Which Cases Are Permitted in Mediations?
Every type of general civil case qualifies for mediation. Know different Types of Conciliation. There is no form of civil legal dispute that isn't allowed in mediation proceedings. Know different Types of Arbitration Awards. Parties have the freedom to request mediation at any point within a case. For example, say that two parties are litigating an expensive lawsuit in US court. The parties can decide at any moment to end court litigation. Then, they can enroll in a mediation program where the parties will pay less money. Learn more about Arbitration Agreement or Contract.
More Information About Mediators
Your average mediator is an experienced judge or attorney. Know how to get Full Scale Arbitration Services. He or she has undergone formal mediation training through an official program. Or, the mediator meets the experience and training requirements of an association. Each mediator functions as a neutral third party. Read more about Alternative Dispute Resolution Processes. The mission of a mediator is to help parties resolve specific types of disputes. From divorce to a business disagreement to a child custody battle. A mediator will help the parties explore all relevant options and consequences. Read more about Binding & Non-Binding Arbitration.
A mediator will bring a tremendous level of experience and knowledge. Both serve as catalysts to provide the best context for decision-making. If needed, the mediator can refer parties to third-party experts for other services. Know Advantages of Arbitration Over Litigation. But in most cases, legal problems get resolved within mediation. Here is what happens at the end of most mediation proceedings. Your mediator will draft a Memorandum of Understanding. This document summarizes agreements that parties reached within mediation. The mediation process has a reputation for ensuring that agreements are fair. Mediators play a major role in protecting this reputation. What is Final Offer Arbitration (FOA)?
How Does a Mediator Get Selected?
Parties always have a series of options when it comes to how they choose a mediator. Know more about the Mandatory Arbitration Provision. Parties will select a mediator based on the market rate, experience, and more. A mediation agreement in a contract might have information on the selection process. What the average pre-dispute arbitration clause states?. Do you have an agreement with a separate party to mediate a dispute? If so, you should read all mediation clauses and provisions word-for-word. Say that you get confused. You're welcome to call our association for help right now. We're standing by to interpret a legal clause or provision on your behalf. Learn more about Arbitral Tribunal Services.
Who Attends Mediations?
Other than the mediator, only parties and attorneys can sit in during mediation. Sometimes a mediation agreement will state that attorneys cannot sit in on sessions. Learn about the Arbitration Agreement Consultancy. This goes to show how private of a process mediation is. Unlike court litigation, information in mediation will stay off public record. Do You Want To Learn More About Arbitration vs Mediation vs Litigation?
What Happens if Mediations Are Not Successful?
Mediation has a very high success rate all across the United States. Do You Want To Learn More About Arbitration vs Mediation vs Litigation? But in rare circumstances, mediation will not resolve a legal dispute. Know What Is Mandatory Arbitration. When this happens, parties can do as they please. Some parties will request to restart the mediation process. When this takes place, the parties can select a different mediator. Know more about the Mandatory Arbitration Provision. Other parties will want to move their dispute to arbitration. Our association administers many arbitration cases that began in mediation. (And vice versa.) Most parties decide not to go to court litigation if mediation isn't successful. That's because parties will have to pay a lot of money to litigate any dispute. Learn about the Arbitration Agreement Consultancy.
Keep in mind that mediation is never a waste of time even if a resolution doesn't take place. Learn what is The Arbitration Process. Why? Because most unsuccessful mediating parties state that they still benefit. Know more about Confirmation of an Arbitration Award. Mediation gives parties an outlet to communicate and work out every issue. Learn about Insurance Arbitration. Parties can walk away from mediation understanding each other's viewpoints. That is the case even when a final resolution does not happen. Read more about Interest Arbitration Services.
Do You Want To Learn More About Mediating Disputes? Call Us Now
The ArbitrationAgreements.org team's standing by to give you more mediation information. Please give us a call right now. Learn about Binding Arbitration Clause. Our legal experts are happy to address any sort of question-related to mediation. Plus, we can answer all other questions involving arbitration and dispute resolution. What Are the 4 Types of ADR? We also encourage you to browse our website. This way, you can learn more about the mediation services that we provide. Know-How Binding Arbitration Work. Rest assured, our association can help parties of all industries and backgrounds. We won't rest until your legal disagreement gets settled. Know about Arbitration Definition Economics.
...