What We Do: Virtual Hearing Managed Services
ArbitrationAgreements.org is proud to provide first-rate virtual hearing managed services. Virtual hearings are, by no means, a new concept to us. Through the years, our association's supported these hearings as an option for parties. Now, due to the "new normal," many clients are choosing to take part in them. But do not assume that your upcoming hearing has to be virtual. We can still provide you with a physical location for arbitration or mediation.
One key mission of our organization is to craft flawless, virtual hearing experiences. This way, parties can relax as they resolve their disputes from any location. All our managed services promote security, privacy, and ease-of-use. Our staff, arbitrators, and counsel all have experience in conducting virtual hearings.
Virtual Hearing Managed Services That Go the Extra Mile
What happens after the arbitration decision? Our Virtual Hearing Managed Services do more than assist arbitrators. They also benefit mediators, legal counsel, and all parties. That's because our services provide a productive experience across all online hearings. Through any virtual service, arbitrators, mediators, and parties can focus. They can concentrate on the dispute at hand without distractions related to technology. Is interest arbitration different from grievance arbitration?
How our labor arbitration services can solve labor disputes. ArbitrationAgreements.org even has its own virtual hearing specialists. They're 100 percent devoted to making every virtual hearing a success. And that starts by attending to all details that make virtual meetings thrive. Whether using Zoom, Skype, or another platform- we aim for perfection. This way, the ADR process can never suffer any road bumps.
How Does a Virtual Hearing Function?
What does arbitral tribunal mean?Our association has a proven track record of executing world-class ADR hearings. And this reputation remains the same through managed virtual hearings. We apply every aspect of what makes a physical hearing a success to all virtual hearings. When you begin any arbitration hearing, you'll notice that there's a moderator managing it. He or she works on behalf of all parties to provide technology support. This applies pre-, during, and post-hearing. There aren't many differences between our physical and virtual hearings. One hearing room's in the cloud and the other's made of bricks and mortar.
Hearing Expertise
ArbitrationAgreements.org is one of the world's largest providers of ADR services. We have administered thousands of cases across the US and worldwide. Our ADR professionals know the ins and outs of what makes an exceptional hearing. The staff at our association apply this knowledge to all virtual hearings.
Experience Peace of Mind Before, During, & After Your Virtual Hearing
Our organization stays neutral at all times. We will manage your virtual hearing with class, dignity, and the utmost professionalism. This way, we can give each party an extra layer of confidence. We want every participant to recognize that the virtual ADR process is fair.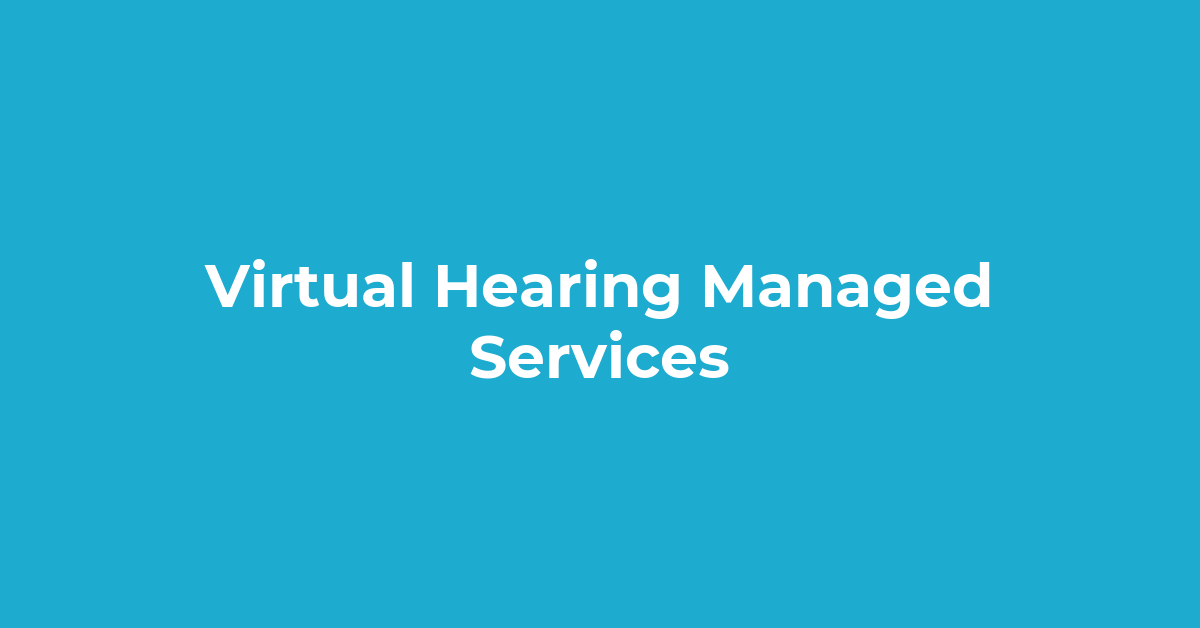 Security & Confidentiality
What is the Difference between mediation and binding arbitration in law? The ArbitrationAgreements.org IT experts value security and confidentiality. In fact, everyone within our organization does. That's why we configure the set-ups of our hearings to promote discreet communication. Plus, our tech team works hard to ensure ease-of-use for every party. We take countless measures to boost security on a consistent basis. Why? So that we can protect all information within every virtual hearing. Do You Want To Learn More About Arbitration vs Mediation vs Litigation? Contact Us Today
Do I have to sign an binding arbitration agreement from an employer? Our considerations focus on state-of-the-art technology. This is technology that most other ADR associations do not have. We also limit the number of participants involved in each private, virtual hearing. Only party representatives, parties, and witnesses can access the hearings. (Sometimes other relevant individuals receive permission to enter a virtual hearing.) If you suspect there is an unauthorized attendee, you have every right to let us know. We have a zero tolerance policy when it comes to unauthorized observance. Our team even prohibits the recording of any virtual hearing. (Unless the official host of the hearing has permission from both parties to record.)
Customized Hearing Solutions
Exercise caution before signing a mandatory arbitration clause. We are willing to customize any virtual ADR hearing if it benefits disputing parties. Our team can set up the virtual process based on the needs of parties. This way, we can put you on the right track toward a successful hearing. Here is all you've got to do. Let us know how you envision your virtual hearing. And we'll take care of the rest. It's that simple. Our standard commercial arbitration fee for claims less than $75,000.
Dedicated eHearing & Virtual Hearing Operators
Whether you're in an eHearing or virtual hearing, you need an operator that you can depend on. ArbitrationAgreements.org can provide a skilled, experienced operator to assist you. The operator will manipulate and present documents as needed. This arbitration process takes place based on the instruction of counsel during a hearing. Each operator has already gone through a great deal of training. Our operators know how to administer advanced presentation software. Parties can have access to that software and its features during virtual hearings. Check out about federal arbitration act.
Live Streaming Technology
Do you have questions about arbitration costs? Contact Us NowSome parties desire the option to stream a virtual hearing to a specific audience. This often takes place when a hearing has a great deal of public interest. Well, thanks to our IT professionals, any dispute can get streamed with a focus on quality. We can transmit a stream toward any content delivery network. If audience consumption is what you want, we have the tools to ensure success.
Virtual Support Is Standing By
ArbitrationAgreements.org always focuses on responsive and reliable technical support. Sure, we can provide standard technical consulting and help. But we also put in place comprehensive data uploads and data reporting. When a party has a question, one of our Hearings team members will assist. Know about 9 Concepts To Keep in Mind Before Creating an Arbitration Provision Sample.
A First-Rate Live Transcription Service
Our arbitration agreement association can even supply your party with a real-time transcription team. The team can get logged into the virtual hearing room. Then, it will conduct proceedings as it would in a real-world hearing room. We can even ensure that the transcript gets sent to a cloud-based transcript server. This way, parties can access it whenever they need to receive a live transcript feed.
Virtual Evidence Management Procedures
Sample arbitration clauses & clause dafting for contracts & agreements. No organization uses more advanced evidence management technologies than we do. Sure, our experts can track every tendering event. But they can also manage objections that take place during each virtual hearing. We use metadata technology to add information into an easy-to-access online format.
World-Class Technical Support for Hearings
Arbitration vs Litigation: 8 Key Differences Between Arbitration & Litigation. Keep in mind that you can always contact an ArbitrationAgreements.org case administrator. An administrator can communicate with you during any virtual hearing. Why? It's about more than controlling the entry of hearing participants. Virtual case administrators can do so much more. This includes facilitating the usage of breakout rooms when they're needed. Administrators also focus on troubleshooting all sorts of technical issues. Our Dispute Resolution Services department trains our staff about virtual hearings. They know how to use all popular videoconferencing platforms. These include Zoom, Skype, FaceTime, and more. We can even supply your party with Zoom Pro licenses before virtual hearings begin. Check out request for mediation form.
Trial Run Preparation for Virtual Hearings
Insurance arbitration can benefit both a provider & policyholder. Our Dispute Resolution Services team is standing by to train all neutrals. These experts can teach anyone how to use effective practices across video conferencing platforms. Before a virtual hearing begins, parties are welcome to conduct a trial run. Through the presence of the panel, parties can test the panel's equipment. Plus, parties can get familiarized with the platform that they'll use. This ensures every party can begin a virtual hearing having familiarity and confidence.
Do You Want To Learn More About Our Virtual Hearing Managed Services? Contact Us Now
Is It easy to locate forced arbitration clauses in arbitration contract paperwork?You're welcome to call our association with any questions about our virtual hearings. Our experts can explain more about how our managed services benefit all types of parties. You can even message us here on our website or send us an email. We look forward to resolving your ADR dispute through our virtual hearings. You won't find better technology or staff members anywhere else. Know about the different types of arbitration.