Request for Mediation
Your party is welcome to file a Request for Mediation right now. All you need to do is fill out the form below.
Then, one of our ADR professionals will contact you. This way, we can help facilitate an open dialogue between parties. There is a $29.00 filing fee when submitting the form. You can request Arbitration Decision mediation even if you already submitted an arbitration claim. Unlike arbitration, mediation functions as a voluntary process. Mediation takes place only once parties agree to mediate. Please view our official Mediation Rules for Pre Dispute Arbitration Clause more information.
About the Request for Mediation Form
Any party can use the form below. It applies to all types of legal disputes. Say that you wish to pull your US court case out of litigation and proceed through mediation. Our Arbitration Agreement Association can help you do so. Please let us know if you're in need of this service when filling out the form.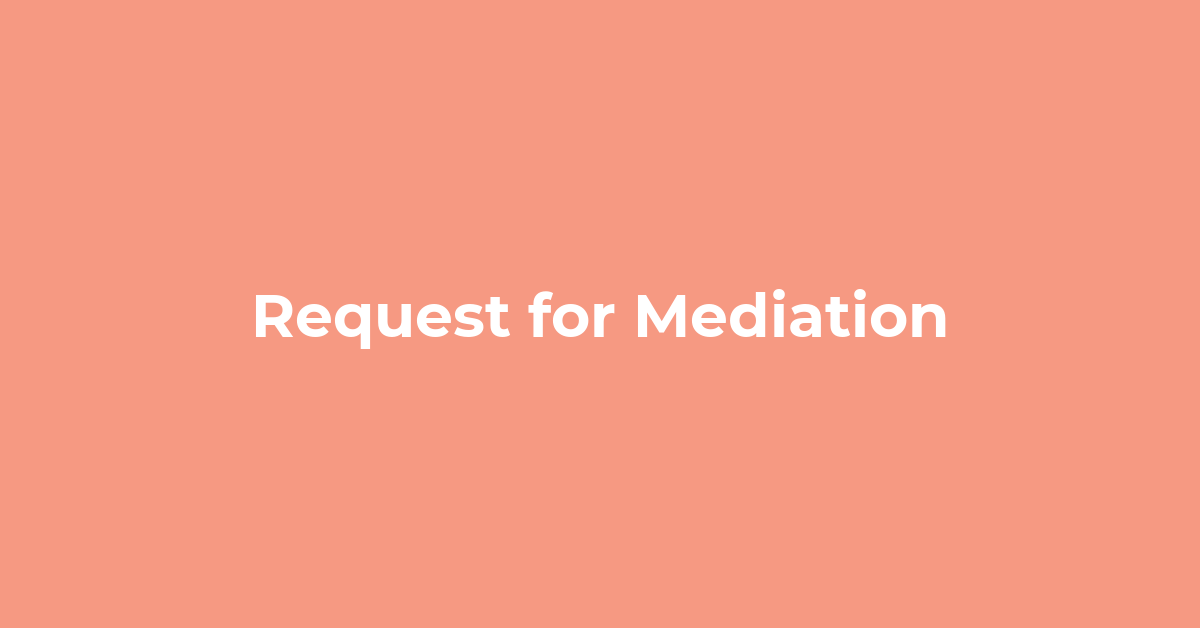 Also, tell us if your contract provides for mediation and arbitration through ArbitrationAgreements.org.
We can assist you even if your clause does not reference ArbitrationAgreements.org. You are welcome to send us a copy of the mediation clause in your contract and arbitration process. Your party can do so when filing the request. This way, we can expedite the upcoming mediation process. We also encourage you to inform the opposing party/parties that you have filed for mediation. Again, the mediation filing fee is $29.00. This fee is not refundable.
Let Us Know if You Need More Information About Requesting Mediation
Please contact ArbitrationAgreements.org if you have questions about requesting mediation. You're welcome to call our association at any time. If we cannot answer, one of our ADR professionals will call you back ASAP. Your party can also send us an email or a message on our website.
Mediation Request Form
-Name of the Requesting Party: (Person's Name/Company/Organization)
-Email Address:
-Confirm Email Address:
-Address:
-City:
-State:
-Zip Code:
-Phone Number:
-Category Describing the Nature of the Dispute: (Commercial, Construction, Employment, etc.)
-Does the Disagreement Involve More Than Two Parties?
-City & State of Requested Mediation Locale:
-Have the Parties Already Agreed To Use a Certain Mediator?
-Summary of the Legal Dispute:
-Relief or Claim Sought: (Amount in damages that you seek, if any.)
-Date That You Would Like Actual Mediation Conferencing To Take Place:
-Name of the Responding Party: (Person's Name/Company/Organization)
-Responding Party Email Address:
-Confirm Responding Party Email Address:
-Address of Responding Party:
-City of Responding Party:
-State of Responding Party:
-Zip Code of Responding Party:
-Phone Number of Responding Party: