Arbitration Training for Lawyers
Nitin Paul Harmon
April 1, 2023, 3:36 a.m.
...
Arbitration Training for Lawyers
Arbitration training for lawyers can make a big difference in the careers of legal professionals across the United States. Our association is standing by to provide training to individuals and law firms alike. Here are some of the benefits of arbitration training for attorneys:
Increase confidence in advocating for clients before an arbitrator or tribunal
Enables attorneys to develop relevant strategies and tactics that are necessary when preparing for and engaging in arbitration proceedings
Deepens understanding of legal and procedural issues that arise during the arbitration process
Improves ability to present cases more effectively and efficiently at a hearing.
Develops negotiation skills needed to settle disputes through mediation or negotiate a settlement agreement.
Now Enrolling: Advanced Arbitration & Mediation Training & Course
This course is designed to provide a detailed look into the practical applications of arbitration and mediation, as well as discuss more advanced legal issues with international commercial arbitration. During the second week, participants will gain valuable insights and develop their skills in simulated arbitration processes.
It is suitable for a wide range of professionals, including judges, lawyers, non-lawyer specialists wanting to learn about dispute resolution techniques, government officials, judicial officers, and court administrators who manage proceedings. Furthermore, anyone from judicial and legal training units can also benefit from this course. non-binding arbitration
We Can Provide Health Care Arbitration Training
This intensive, engaging program equips healthcare attorneys with the necessary skills and understanding to adeptly arbitrate health law cases. After completion, participants can become qualified to perform dispute resolution services as an arbitrator. The following topics are covered:
Arbitrator selection and legal ethics and disclosures

Arbitrator authority and responsibilities

Claim management: pre-hearing process, e-discovery, hearing, awards, post-hearing issues. Do you have questions about our labor arbitration services?

Special concerns: pro se parties, class actions, employment cases, consumer cases
With this comprehensive arbitral training, you can gain confidence in your ability to effectively resolve disputes fairly. To learn more, please give our association a phone call. Do you want to know what is forced arbitration?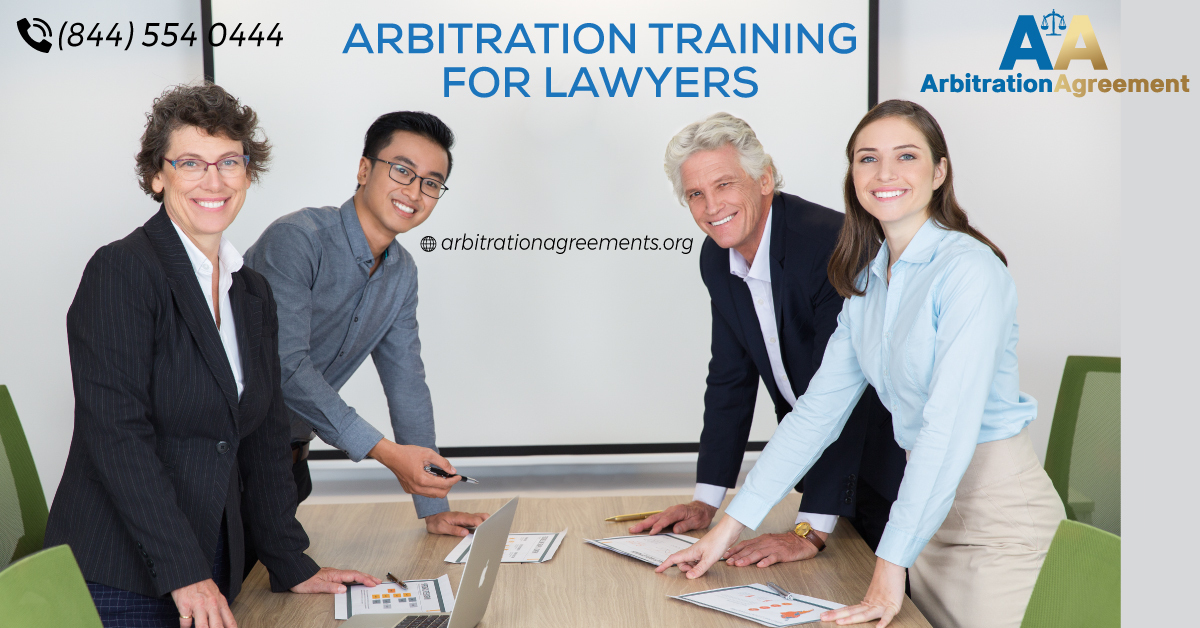 Interest-Based Negotiation Workshop
This comprehensive one-day course is perfect for lawyers, clients, and business people who want to learn the distinctions between positional bargaining and interest-based bargaining. Through this program, we will explore the conflicts that arise in negotiations while emphasizing the tools needed to create successful outcomes through problem-solving. Don't miss out on this invaluable opportunity. Join us today! Know employment arbitration rules & procedures.
Employment Arbitrator Pathways Training Course
This advanced training in arbitration skills for employment matters is only open to experienced attorneys and/or neutrals with substantial experience in employment law. Learn the basics of employment arbitration from expert instructors, preparing you to take on a variety of disputes. Learn the best workplace solutions for solving problems. Don't miss this opportunity to strengthen your practice and gain insights into the world of alternative dispute resolution. Learn more about arbitration definition economics.
ADR Ethics Program
This 3-hour program provides attorneys and neutrals involved in mediation and arbitration an opportunity to gain knowledge on the most recent ethical issues. In this course, participants will be able to assess the effect of the Uniform Mediation Act and revised arbitrator codes through lectures and hypothetical scenarios. Additionally, they will receive guidance on potential conflicts of interest. For those with limited time, a shortened version of this program is also available. Do you want to know why is a mandatory arbitration provision important?
Comprehensive Mediation Representation for Counsel & Parties
We can provide a comprehensive 1-day program that is designed for experienced ADR professionals and clients. This intensive workshop focuses on the essential elements of successful mediation representation, with an emphasis on client preparation, as well as effective strategies during and before the mediation process. Do you want to know how long arbitration takes? Come learn how to maximize your success in this interactive session! Get ready to be armed with skills that will help you resolve faster and more efficiently. Know what is final offer arbitration (FOA)?
Course: Role of Corporate Counsel in Arbitration
This course investigates the part of corporate counsel in arbitration, emphasizing their unique role and influence on the arbitral procedure. Learn how to work with external counsel to maintain commercial arbitration costs without compromising the process and apply protocols and rules to hasten arbitration while economizing.
Gain insight into the special considerations associated with corporate counsel's involvement in arbitration.
Understand strategies for effectively reducing costs without sacrificing the quality of service.
Develop an understanding of how protocols and guidelines can be used to facilitate a faster and less expensive dispute resolution process.
In-House Mediator Training
This program, Mediator Techniques, and Practices, helps equip companies to have their personnel act as mediators for consumer and employment disputes. Conducting the workshops on-site, makes it easier for participants to attend and saves on travel costs. Know howmediation is defined? The workshop is intensive with 12 potential mediators per instructor. With our program, you can ensure your personnel are trained with the necessary skills in mediation. Learn more about mandatory arbitration clauses.
Need Access to an Arbitration Training Program? Contact Us Now
Our association is standing by to set up a customized training program for you or your law firm. To get started, all you need to do is give us a phone call and tell our experts which areas of arbitration you are interested in learning about. Must know about hearing process parts. You are also welcome to let us know about your career goals and how you envision arbitration playing a role in your future endeavors. Then, our experts can set up an in-person or virtual training program that meets your exact needs. We look forward to helping you become an arbitration expert. Know what is themeaning of arbitration in law?
Summary: Why Arbitration Training for Attorneys Is Important
Arbitration training for attorneys provides legal professionals with the tools they need to handle arbitration cases in a legally sound and effective manner.
Attorneys learn how to represent their clients effectively in arbitration hearings, as well as how to negotiate settlements that work for both parties.
It also teaches them about best practices for drafting contracts, properly filing documents, and other relevant aspects of alternative dispute resolution.
Also, it allows them to develop a better understanding of the process so they can explain it clearly to their clients and guide them through any disputes successfully.
...