File for Arbitration
Nitin Paul Harmon
June 5, 2023, 11:04 a.m.
...
File for Arbitration
Here is the standard process for how a party will oftentimes file for arbitration:
Gather the necessary documents related to your case. These could include contracts, emails, invoices and other materials that are relevant to the dispute.
Research potential arbitrators for your case. When looking for an arbitrator, it is important to consider their reputation and experience in dealing with similar cases.
File a complaint with a local arbitration organization or court. This can be done either in person or through mail or email. Make sure you provide all required information such as parties involved and the nature of the dispute.
Appear at the arbitration hearing and present your case with evidence and witnesses if applicable. It is important to be prepared and have all relevant documents ready to support your claim.
Introduction to the Arbitration Process
If you're considering arbitration as a method of dispute resolution, it's important to understand the process and what to expect. Learn more about arbitration agreement meaning information. This section provides resources and links with information about using arbitration for your legal issues, as well as basic information about the rules and procedures involved.
You'll gain an understanding of how disputes are handled through arbitration and what happens during an arbitration hearing. With this knowledge, you can make an informed decision about whether this form of dispute resolution is right for you.
What Does It Mean To File for Arbitration?
Filing for arbitration is a process used to resolve disputes between two or more parties outside of a court system. Know how the federal arbitration act applies to both federal and state courts. This process involves an impartial third-party, known as an arbitrator, who hears arguments and evidence from both sides in order to make a final determination on the matter. The arbitrator's decision is binding and usually cannot be appealed.
How Do You Ask for Arbitration?
If you would like to ask for arbitration, the first step is to contact a professional arbitrator or an arbitration organization. Know what is mandatory arbitration? You should discuss your case and the possible outcomes before deciding whether arbitration is right for you. The other party in your dispute may also need to agree to use arbitration.
Once you have agreed on the terms of arbitration, both parties will need to sign a contract known as an agreement to arbitrate. This contract outlines the dispute, what type of arbitration will be used (such as binding or non-binding), and how costs will be split between both parties. Once the agreement has been signed by both parties, they are then bound by the outcome of the arbitration process.
What Is the Purpose of Arbitration?
Did you know that arbitration serves many purposes? From resolving contractual disputes between employers and employees to settling litigated court claims through court-annexed programs. Do you want to know how non-binding arbitration works? It can also be used as a way of addressing the interests of different parties in bargaining situations such as public sector labor relations, and for resolving community disputes. Arbitration is an effective tool for finding solutions that satisfy all parties involved.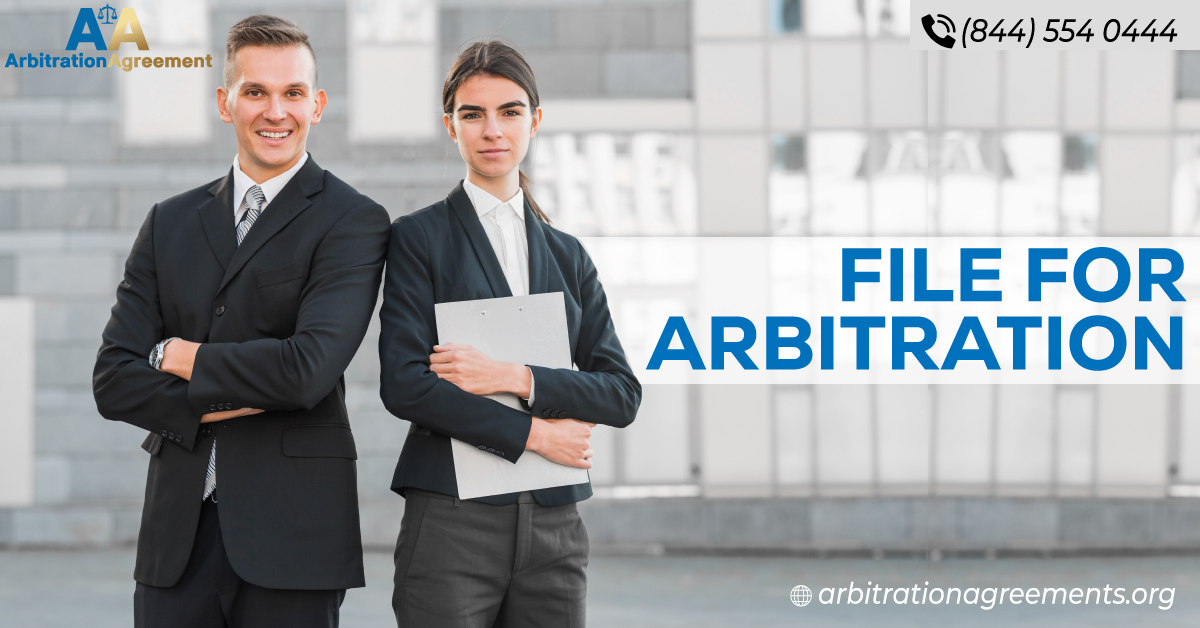 How Do I Use Arbitration for Resolving Legal Disputes?
Arbitration is a common alternative to settling disputes in court. It provides an efficient process for parties involved to present their evidence to a neutral third-party, who then makes the decision on how the dispute should be resolved. Know how arbitration vs litigation is a common dispute resolution talking point. Many states offer various forms of ADR, but arbitration is by far the most popular due to its streamlined process. By opting for arbitration, parties can often reach a resolution quicker and more cost effectively than if they had gone through the courts.
Without question, arbitration can often be a faster and more cost-effective alternative to the traditional court process. It is less complex and allows for greater flexibility in scheduling and decision-making. Do you want to know what is forced arbitration? Furthermore, arbitrators typically possess more expertise in the subject matter of the dispute than a judge who must consider all types of cases.
In most cases, arbitration is a voluntary process. When parties have disputes, they often opt to arbitrate rather than going to court. Arbitration agreements typically determine the selection of the arbitrator(s), the format of any hearings that take place, and which procedural and evidentiary rules will be followed. The law applicable to arbitration and its location are also decided in these agreements.
How Do Arbitration Procedures & Rules Affect Disputes?
No two arbitrations are exactly alike, as parties can select their own rules and procedures. Some professional arbitrators develop their own protocols, but these may vary significantly depending on the service provider. More about arbitration & the types of arbitration. Despite this wide range of potential approaches to arbitration, there are certain features that remain consistent across all forms of arbitration.
Arbitration is a process of dispute resolution in which an arbitrator, or panel of arbitrators, is tasked with hearing evidence and arguments from both sides of a disagreement before making a binding decision. The parties involved choose the arbitrator or group of arbitrators to oversee their case and must agree on the rules and procedures that will be followed during the arbitration.
This can include time limits for filing paperwork, time frames for hearings, and discovery processes. Once these have been agreed upon by all parties, the arbitration can proceed until all relevant information has been presented and judgment has been rendered.
More Information About Arbitration Procedures & Rules
In arbitration, evidence can be used in a more relaxed manner than in court proceedings. Know what is final offer arbitration (FOA)? The rules concerning what is admissible and how it is to be presented are typically less stringent. Additionally, the amount of time available to uncover and present evidence may also be smaller than that which would be found in a courtroom.
Ultimately, the awards handed down in arbitration reflect the pre-arranged limitations set out by both parties prior to beginning the arbitration process itself. Finally, arbitrations are often confidential, providing confidentiality for those involved that will not be experienced with legal action taken through the courts.
The first step in the arbitration process is for the party initiating the dispute to provide written notice of their intent to arbitrate. This notice must include an explanation of the cause and purpose of the proceeding. Do you want to know why is a mandatory arbitration provision important? The recipient then has a defined timeline to submit their written response. Subsequently, both parties will work within the scope of any agreed-upon rules or contract stipulations that pertain to the dispute resolution process.
What Does Likelihood of Recovery Mean?
When looking into granting relief, one should consider the financial capability of the other party to pay. Failing to do so could mean that if the broker or brokerage firm goes bankrupt, even if a favorable award is reached, it may not be recoverable. Therefore, assessing their ability to pay is important in order to ensure any compensation can actually be received.
How Does Privacy Affect Arbitration?
A party may be hesitant to opt for arbitration due to the confidential nature of the process. The parties involved would be required to disclose private information, such as financial details and criminal records, which could prove embarrassing or uncomfortable in a public setting. Additionally, family dynamics and any other issues being disputed must also be divulged before the arbitrators. Therefore, some parties may decide that they are not comfortable with having this information revealed in front of an impartial panel.
What Does Court Ordered Arbitration Mean?
Court ordered arbitration is a type of alternative dispute resolution, or ADR. It involves the parties in dispute meeting with an arbitrator who helps to facilitate a settlement agreement between them. Learn more about arbitration definition economics. The arbitrator will listen to both sides and use their knowledge and experience to make a decision about how best to resolve the dispute. Court ordered arbitration is usually used when one or both of the parties do not want to go through the traditional court system, or if they cannot afford it.
The process can be more cost-effective and often takes less time than going through formal legal proceedings. In some cases, it may even be mandatory for certain types of disputes before they are taken to court. Ultimately, court ordered arbitration is meant to provide an unbiased and fair outcome for all parties.
Call Us To File Arbitration Through Our Association Today
You or your party is welcome to file for arbitration through ArbitrationAgreements.org. Our goal is to make filing for arbitration a simple and streamlined process. How to file an arbitration claim might seem complicated with other associations. But our patented arbitration claim process fits the needs of all professionals. We can even help you draft an arbitration letter to provide to opposing parties. So, to file arbitration today, all you need to do is give us a call. Our experts will take it from there.
Summary: How Does a Party File for Arbitration?
A party looking to file for arbitration must first decide on an arbitrator.
This can be done through a third-party organization, such as ArbitrationAgreements.org, or by approaching an individual of their choosing.
The next step is to fill out an application form and pay any associated fees.
The application should include the parties involved in the dispute, a brief description of why arbitration is necessary, and contact information for both sides.
Once the application is submitted, the arbitrator will review it and schedule a hearing date.
During the hearing, both sides will present their case and evidence before making closing arguments.
...